Dumpster diving and up-cycling....
Ok so I don't literally dive in the dumpsters but I do find a lot of awesome stuff sitting aside waiting to be up-cycled and Im not afraid to admit it. I fill a spray bottle of alcohol and give whatever I find a good dousing before I bring it inside. I just finished this table I found and wanted to share. Its easy to toss stuff but I always think about how full our landfill get. I love to reuse stuff and this became the perfect desk/drawing table for me. If your not the creative type - no worries, there is always pintrest! ; D
I also found those sea fans at the dumpster and made the glass pencil holders from wine bottles I had laying around. Used paint from home depot - you can get the tester sized paint for $2 and tinted to what you want. Some is sharpie marker and a $5 mirror from the no flea boutique. The lamp was also $5 from the no flea boutique.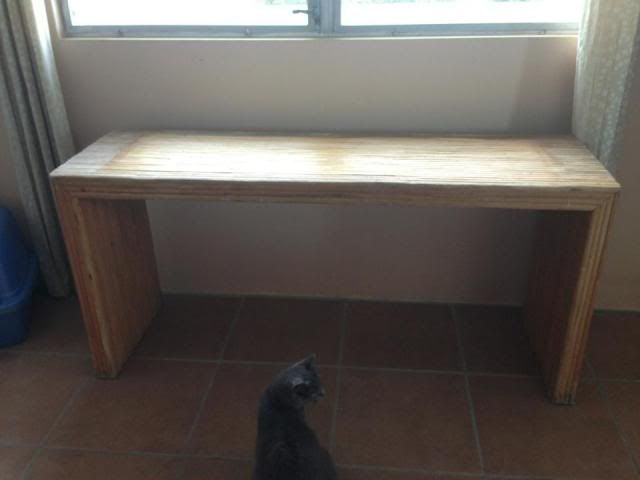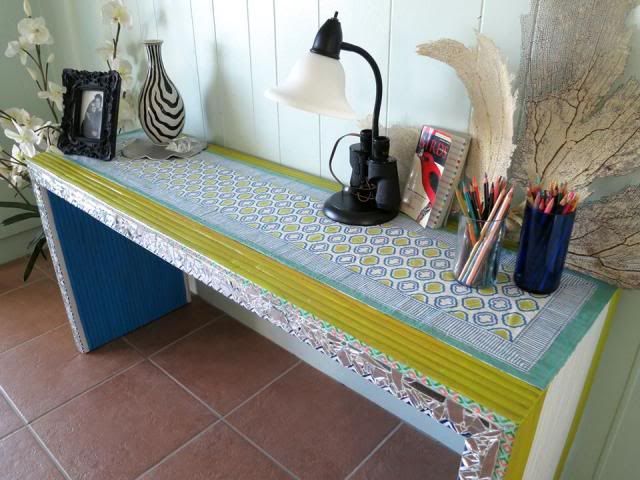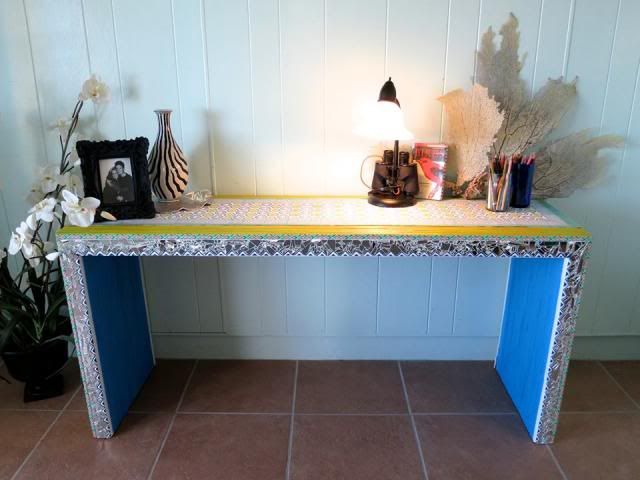 Here are some wine bottle candle holders which are so pretty - using a $3 glass cutter - and the hot / ice water method: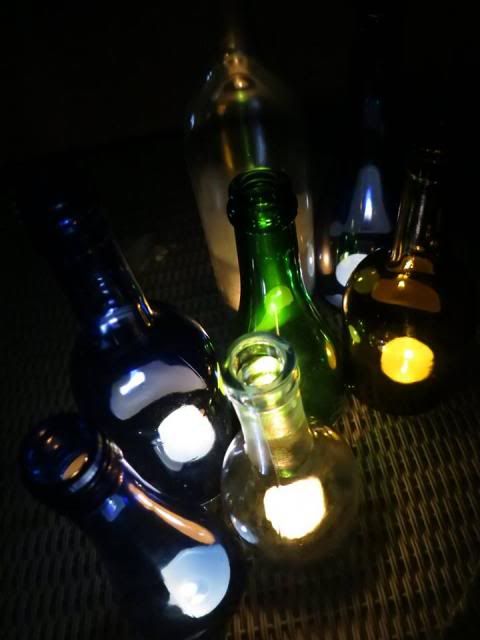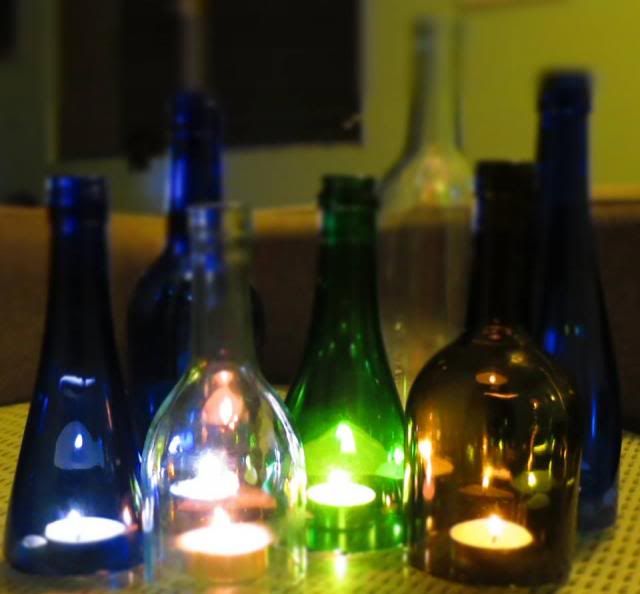 And I found these sand dollar and cool leaf charms at the no flea boutique for $3 each so I made a personalized card and sent these off for christmas: The sea glass pendants I made from Sea glass I found here on STT. This is only a few of them. I ordered silver from amazon and watched you tubes on how to wrap it. Total cost for 12 gifts was under $40 for everything.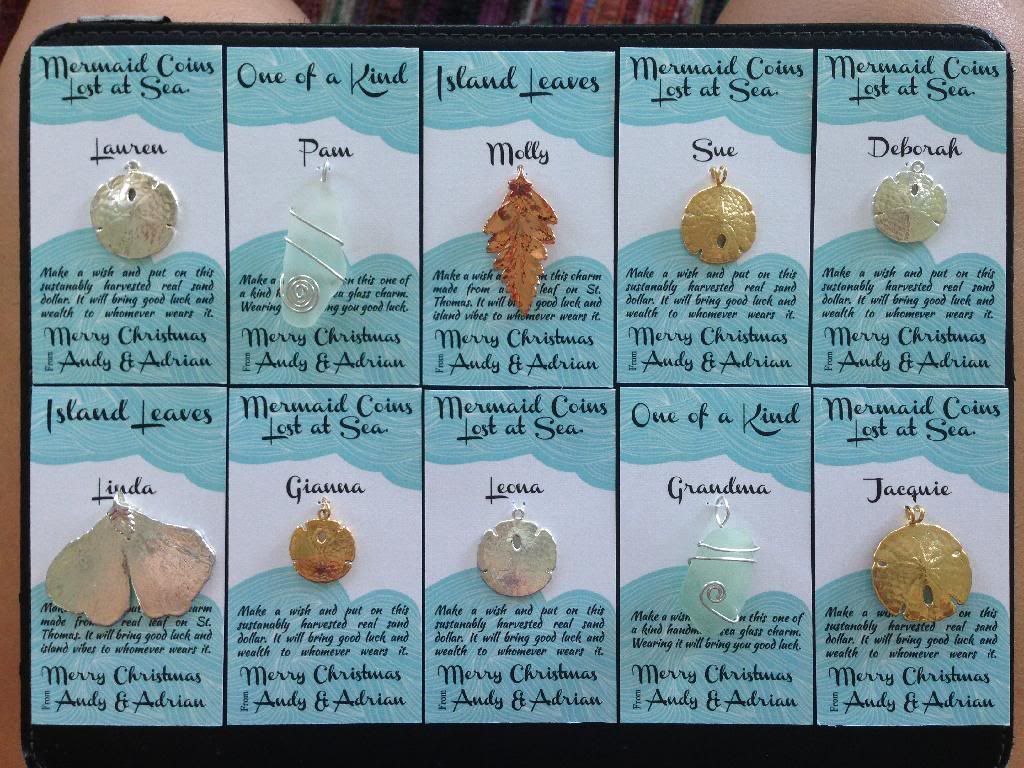 Lastly I found a box of sand dollars (I don't like to take them from the beach personally) at Pandoras Box in Tillet Gardens and didn't want them to go to waste just sitting there. Using a sharpie I made ornaments for stateside family. I added a small white ribbon for hanging on the tree and added the date to the back.

I would LOVE to see if anyone else has ideas on cool stuff to do and up cycle or any fun projects that I could see : D