Please Log In / Register to join a discussion about moving to the Virgin Islands and island living.
Vacationing in the Virgin Islands? (Visit our Travel Forum)
Topics related to relocating and living in the U.S. Virgin Islands.
Forum Participants
+5294
Apartment available/wanted; for sale; yard sales... For individuals. No business ads.
Forum Participants
+3400
Events, groups, classes, activities, summer camps, volunteer...
Forum Participants

+709
Chat about a random assortment of topics. (OFF-TOPIC DISCUSSIONS)
Forum Participants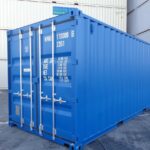 +328