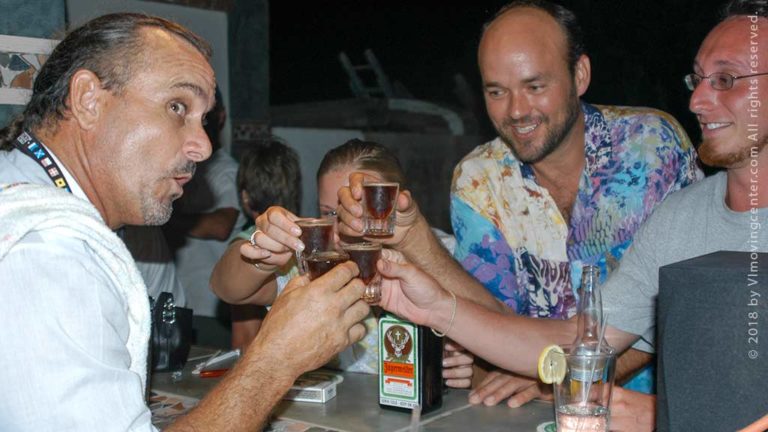 Moving to the islands is wonderful, but how are you going to earn a living. One of the first questions most ask when inquiring about the U.S.V.I is 'Can I find a job?'. The answer to this question has to do with the type of job one is seeking. Some people wish to move to the islands temporarily so appropriately they seek a seasonal job often in the tourism industry. Others seek a professional long-term position, while others on retirement might just want a part time job. It is important to consider what you are seeking in terms of a job so that you can do the appropriate research concerning the Virgin Islands' job market.
Popular Occupations and Average Salary
The Virgin Islands has a unique work/cost of living scenario; cost of living is high, averaging 33% higher then other US jurisdictions however the average salary is less then most other US jurisdictions.
Click to view a detailed table of popular occupations in the Virgin Islands and their average hourly and yearly income.
Employment in Tourism Sector/Seasonal Jobs
Tourism is the basis for the islands' economy. Job possibilities include sales, tours, bar-tending, wait staff, mates on sail boats and charters, hotel and resort staff, beach attendants and water sports attendants. Many of these jobs are fairly easy to find during season (high season is mid-November to mid-May) although they can also be found during the rest of the year as visitors continue visiting just in a lower volume. Often times managers and owners want the applicants for these jobs to be on island. Phone inquires might be responded to with, "Ok contact us when you get on island"; however you can still try this approach so at least you have some contacts to follow up with when you arrive on island. It is a good idea to come down with an idea of where you want to work, what businesses and then visit them as soon as you are on island. There are lots of hotels and resorts and restaurants particularly on St. Thomas and St. Croix. Jobs can potentially be secured from home by contacting the potential employer with inquires and faxing of resumes, getting copies of the newspapers and applying for jobs from the classifieds and some people have had luck with submitting to resume web sites. You might want to try a combination of methods.
Tip for Resort Jobs: Most resorts have web sites, some include employment opportunities, you might want to look at the sites for possibilities and for contact information.
Tip for Food/Drink Service: People who plan to work in food/drink service need health cards. Health cards are issued at the Community Health Clinic. On St. Thomas the clinic is located in the Roy Schneider Hospital, second floor. The cost is around $46.60. Requirements are a photo ID, pictures, a social security card and you are required to take a stool test. For more information call the Clinic at (340)774-7477.
Employment in Professional Fields
Although a large service sector in the U.S.V.I supports the islands number one industry – tourism, there are other employment possibilities in government, health, law, journalism, education and other private industries. There are generally jobs of all types available; teachers, nurses, doctors, secretaries, paralegals, accountants, professors, chefs, managers. Some professions, in particular nursing and teaching, are in constant demand so jobs in these fields are often available and can be pursued from home.
Teachers
There are both public and private elementary and high schools in the Virgin Islands. There is also a university with two campuses. For application procedures and information on teaching in public schools visit Department of Education. For work in private schools visit the Education Section of this site and contact the private schools listed. Some private schools have web sites, they often contain employment information. For persons qualified to teach on a college level visit University of the Virgin Islands Human Resource Page.
Health Occupations and Nurses
For information on working at hospitals in the U.S.V.I. contact:
Roy Lester Schneider Hospital
9048 Sugar Estate
St. Thomas, USVI 00802
340-776-8311
Juan F Luis Hospital
4007 Estate Diamond Ruby
St. Croix, USVI 00820-4421
340-778-6311
Myrah Keating Community Health Center
P.O. Box 8312, Susannaberg 3B
St. John, USVI 00831
340-693-8900
Licensing for physicians and health services call the Commission of Health's Office and request a licensing application. (340)774-0117
Professionals and Board Certification
The following professionals require board certification to practice in the Virgin Islands:
Architects, Engineers and Land Surveyors
Barbers, Beauticians and Manicurists
Plumbers
Electricians
Social Workers
Public Accountancy
Real Estate Appraisers
Real Estate Commissioners
Construction Contractors
For board certification and licensing information visit Department of Licensing and Consumer Affairs
Jobs in Private Sector
Jobs in private business have a lot to do with networking at business meetings and functions. It might be necessary to move to the islands and take a job you do not necessarily want while you look for something more permanent. Some health and law offices put ads in the newspaper when they seek managers, accountants, assistants and other office employees, so getting copies of the local newspapers is a good idea.
Helpful Sites
Attorneys and Law Professionals might want to visit the Virgin Islands District Court web site.
Technicians, accountants, opticians, managers, construction workers… highly trained persons, can often times contact work places and send resumes via fax, do interviews over the phone in order to secure employment possibilities. Often a visit is then necessary to have face to face interviews. You should plan on having enough money to get you through perhaps one-two months of getting settled and finding a job. Determine this figure based on cost of living here and your standards of living.