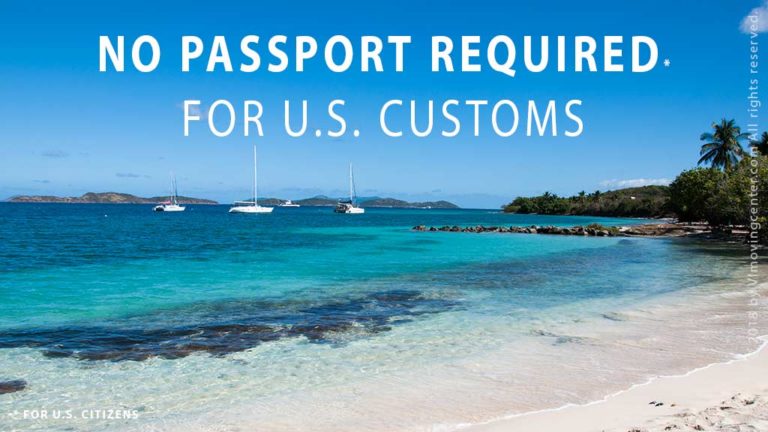 The following information applies to travel to and from the USVI.
Entering the USVI from a US Airport
U.S. citizens are not required to have passports or proof of citizenship when entering into the U.S. Virgin Islands from a U.S. airport. Please note however that airlines have different policies and may ask for proof of identity at check-in.
Entering the USVI from a Foreign Airport
All arrivals from foreign airports are required to show proof of citizenship and pass through customs.
Leaving the USVI, Returning to the US Mainland
All persons leaving the USVI, whether American citizens or not, must be prepared to show proof of citizenship upon leaving the USVI to return to the mainland.
Accepted documents for Proof of Citizenship for Americans
A passport issued under competent authority
An Alien Registration Card (this applies to United States of America permanent residents only)
A certified copy of a birth certificate with government issued photo identification (this applies to Canadian and United States citizens only)
A Certificate of Naturalization, issued by the United States Immigration and Naturalization Service.
Why do you need proof to Leave?
Because of the location of the Virgin Islands, there is a required pre-clearance for all flight destined for the USA and Puerto Rico. The U.S. Virgin Islands is considered a u2018port of entryu2019 to the mainland, which means you are reentering the USA, this requires proof of citizenship
Citizens of any country other than the U.S.
Should follow U.S. travel regulations and requirements for entry into the USA.
If you have any questions, you may call the U.S. Immigration and Naturalization office in St. Thomas at (340) 774-4279.