Furniture Wanted - STT
Good morning. Under the topic "Building Supplies. Furniture" a forum member Slaccone posted that they will be moving in about 2 months.
I have tried sending PMs, but even though I get the message saying it was sent successfully, the message doesn't show in my sent folder. I have tried from different devices.
So, if anybody has furniture for sale on STT, please post in the forum.
Thank you!
Topic starter
Posted : May 4, 2018 1:19 pm
Check classified ads on forum and Craig's List.
Reuse Imporium in Bovoni has some nice things and believe they're selling furnishings from the Island Beachcomber which just closed last week.
Humane Society also has furniture but it's downstairs so you have to ask and then there's always the weekly Island Trader.
Posted : May 4, 2018 7:23 pm
Thanks, Alana. I saw Island Beachcomber was having a sale today but couldn't get there. I'll check ReUse again. They didn't have much last I checked.
Topic starter
Posted : May 4, 2018 8:45 pm
Hey!
I will have a new-ish queen size simmons mattress, boxspring (sorry - don't know the make off the top of my head but will find out) and a metal frame, available in July if you find you still need something then.
$500 for all three. I purchased these from Carlos Furniture immediately after the storms to accommodate a renter in our condo who didn't like my twin beds. He hasn't been on the island all THAT much (long story), so it hasn't been slept in that often. If you do want them, you'll need to come and collect...I don't have a car that can handle it, and again, it won't be available til July.
🙂
Pam
Posted : May 11, 2018 10:42 pm
Good night, Pam. Thanks for responding. I'm trying to avoid box spring so am looking for platform bed. Will probably order from Silk Greenery soon.
Topic starter
Posted : May 12, 2018 2:31 am
Love Silk Greenery but they are so expensive! You might be better off ordering from states and shipping, pricewise.
Posted : May 12, 2018 1:32 pm
I shopped around and Silk Greenery had what I wanted at a price I'm willing to pay.
Topic starter
Posted : May 12, 2018 1:51 pm
Bump. Carlos Furniture now doesn't have what I was hoping to buy so still need stuff and know others that need furniture.
Friend needs mattress so will let her know of your offer. She can wait until July, I think.
Topic starter
Posted : May 19, 2018 11:07 pm
Silk greenery is such a rip off. We bought a temperpedic at Carlos. Best money ever spent. Love it.
Reuse imporium is now open! Had some AMAZNG Danish and WI handmade chairs upstairs of course after I ordered a new chair lol. I just broke down and ordered everything online that I needed after the storms including a couch. Hard to find not ugly stuff here lol and I like Mid Century Modern which is even harder. I know someone has my dream living room of Danish modern somewhere in a storage locker!
I did think the furniture store across from CA HS had some decent bedroom sets. Place by Kmart town has decent couches and ok selection.
Posted : May 23, 2018 3:21 pm
ReUse wasn't open when we went by on Monday, though it had been open previously. Looks like they're doing major work on the roof on that section of the building.
I have been disappointed too many times by things I've purchased online that I now limit my purchases, and compare prices online with what I see here. Seldom do I find things drastically cheaper online, and often find them cheaper here.
Latest example, needed a compact electric stove. Only one model at Home Depot for $589. None at KMart. Home Depot online was like $519. Found stove with similar model number (same brand) as Home Depot at Furniture Inn in Lockhart for $389 with free delivery.
Prices for everything on this island are all over the map. You have to be patient and comparison shop.
Topic starter
Posted : May 24, 2018 1:58 am
For online shopping I compare reviews of the product from different sites. Amazon, Wayfair,
All modern, CB2, Target usually have same products just named differently. Takes some time but I read all the reviews on the different sites and it usually works out. I will say I haven't gotten anything (other than the couch) which wasn't some form of damaged. Mostly lighty or fixable. I always take pics and email the companies and they're always great. Usually refund half, or even all. I'm glad to have my house 99% put back together. Finally.
One thing I couldn't find was a small bench for my entry, so I made one! Was a good project that came out perfect. Also cheaper since materials and legs were only $50 vs the hundreds that online stores wanted for a console table.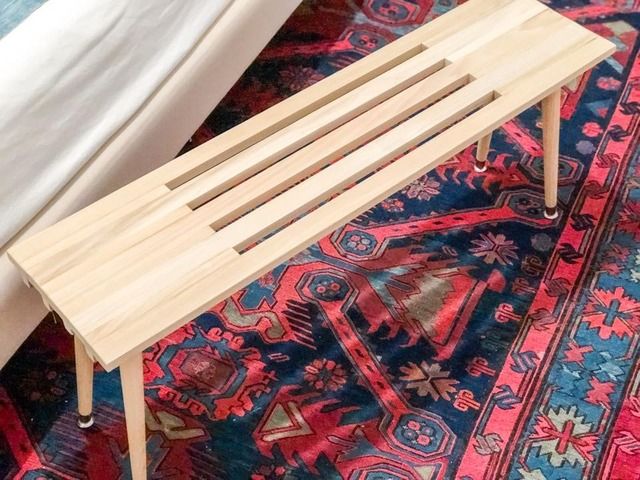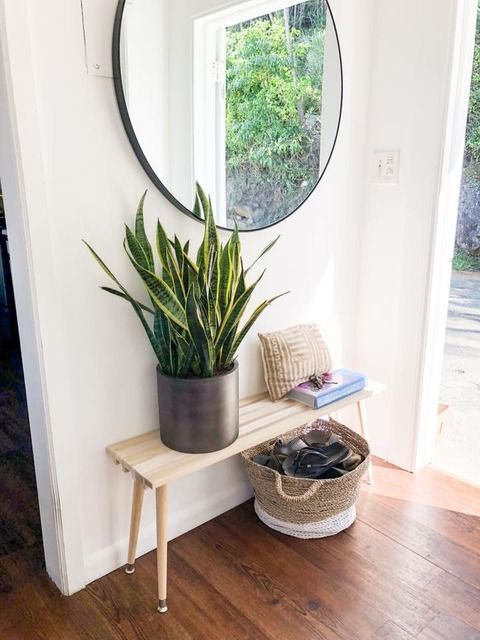 Posted : May 28, 2018 12:08 pm
Very nice, A&A! I was going to recycle doors that were not damaged into tables, but the workers left them outside and the rain damaged them over time. Now I have to figure out an alternative.
I should have gone to Ashley Furniture when I was in St Croix. I'll check their website...
Topic starter
Posted : May 28, 2018 1:45 pm
Nice job on the table, A&A! Also, I love that rug - I've been looking for something just like that. Any chance you got it on line?
Posted : May 30, 2018 7:01 pm
Nice job on the table, A&A! Also, I love that rug - I've been looking for something just like that. Any chance you got it on line?
OH yes that was my I survived the hurricanes splurge when we moved back to STT. Bought it on Etsy - it's a one a kind, hand made vintage Soumak, it came from Italy but shes Persian. I too had been looking for one exactly like this for years and when I saw it, I knew it was the one. I also think I have a pretty bad rug addiction haha. It was pretty expensive but money can always be made and it makes me happy every time I walk into my house. The store on Etsy is AZHA carpets. They have fab carpets and are amazing to work with. My fiancé says all the time I should open a carpet store here haha.
If you have the money - the best rugs IMO are found at Amber Interiors (sourced). She's my design god and how I style my home. Mid century modern-minimal-boho. Although her newer design isn't really my ting. She ain't cheap though! I can't afford her sourced goods but you can get close on Etsy. All one of a kinds.
I got a Moroccan rug in Morocco - I love it too, it's crazy colors and odd patterned but it works with my white walls. Not as amazing as the Soumak though. That guy is on IG name Ourika_vally - just don't buy a plush wool rug - they mold bad here. Learned the hard way 🙁 Boucherouite is what you want, super fun made from T-shirt's and amazing patterns. You can get a large one for about 1,500 Dihram which is like $150 from that guy but on Etsy they're $$$$$ I don't know what shipping would cost. Likley about the same $150 from Morocco. We actually shipped all our clothes back from Morocco and stuffed the rug in our carry on! Hahha! It's one a kind and the clothes aren't 😉 the things I do for rugs! I was in Egypt all of May and SO tempted to fly over to Turkey for some Killims! Ha!
Posted : June 1, 2018 5:57 am