Just When Things Were Looking Up.....
I'm up in Boston while my wife remains on STX, we talk regularly and the mood in the two places is very different.  The panic is on up here, there are long lines to get into the supermarkets, there are commodities that are now sold out , like toilet paper (as odd as that sounds), and check-out lines are 45 minutes to an hour.
It makes you stop and think.  There is a huge difference in the steps needed to stop the spread of COVID-19 and the mortality risks to people.  The data is clear, if you under 60 the risk of dying is not very different than a normal flu.  In 80% of the cases the symptoms are mild, in fact there are many people who will have COVID-19 and never know it because they will never be tested due to the lack of symptoms or the doctors feeling the testing isn't appropriate.  Our elderly however need to be isolated/protected, in particular those with pre-existing conditions like upper respiratory problems, until the pandemic subsides.
I'm all in favor of canceling public events, eliminating large gatherings, closing borders, stopping cruise ships and many other sacrifices as prevention measures aimed at stopping the spreading COVID-19.  But a 5, 10, 20, 30, 40, 50 or even 60 year old worrying they will die because of the virus is unwarranted.  We all need to take common sense steps and focus on controlling the spread of the virus and most importantly of how we protect our elderly.  Panic never solved anything.
Posted : March 13, 2020 9:53 am
St. Patrick's day parade has been cancelled.
Posted : March 13, 2020 10:02 am
My wife just texted a state of emergency has also been declared.
Posted : March 13, 2020 10:27 am
Posted : March 13, 2020 11:11 am
Posted : March 13, 2020 12:17 pm
@gators_mom just saw that the Brazilian president did not test positive and that the news was wrong as usual.  They shouldn't assume the mayor contracted it this way.
Posted : March 13, 2020 1:26 pm
Posted : March 13, 2020 1:50 pm
Montessori School, Antilles School, UVI closed.
Online classes only. UVI sending students in dormitory home. 
Unfortunately, this is only going to get worse before it can get better.
2 cases waiting for test results.
1 in STX, home quarantined, 1 in STT hospital in quarantine. Hopefully, results shall be negative but be careful and prepared.
Posted : March 13, 2020 3:58 pm
Without test kits and wide spread testing we have no facts on the USVI's.  Caution is best until there is real data to suggest otherwise.  The older population needs to take special care and practice "social distancing", a COVID-19 buzz word, of 1 to 2 meters.
Posted : March 13, 2020 4:52 pm
Wow, the financial markets are a rollercoaster, down ~2,000 points on Thursday and up ~2,000 points on Friday.  Gives new meaning to the word volatility.  Anyone who had a highly leveraged portfolio a few weeks ago must have gotten crushed and the short sellers must be about to buy bigger houses.  Crazy.
Posted : March 13, 2020 4:58 pm
I keep waiting for the zombies.
Posted : March 13, 2020 6:18 pm
Posted : March 13, 2020 7:58 pm
Posted : March 19, 2020 8:32 pm
Posted : March 19, 2020 10:45 pm
Posted : March 20, 2020 2:13 am
Hope?

https://nypost.com/2020/03/19/old-malaria-drug-hydroxychloroquine-may-help-cure-coronavirus-study/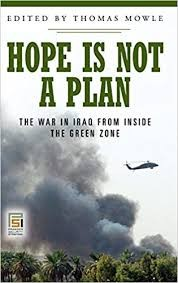 Posted : March 20, 2020 10:55 pm
Totally agree, hope is not a plan, that was never my meaning.  It's also not surprising that scientists discover that an existing drug might work for COVID-19.  The drug was developed for malaria but has also has been widely used for RA (rheumatoid arthritis).  The studies cited in the article are very limited but look promising.  Given the drug is over 50 years old and has shown to be low risk, there is little reason not to ramp its usage rapidly.  If my 88 year old mother, currently on chemotherapy for mesothelioma, contracts the virus, I would urge her to try this drug.  Unless someone can come up with a better alternative.  I also feel doing nothing is also not a plan.
Posted : March 22, 2020 12:06 am
The alternative is bold action of what S Korea and Japan did. Social distancing, masks, case isolation, massive testing, contact tracking. Both countries got control over pandemic and life returned to more less normal. In the meantime the mighty USA doesn't have enough test kits, no masks, no N95 respirators, indolent public health system, defiant population, CDC that used to recommend discarding masks when leaving the room, now instructing to bleach and reuse disposable masks.  As always we are caught so unprepared, slow to react, defiant, self absorbed and ineffective. 
in 2 weeks we will run out of hospital beds, in 3 weeks run out of ICU beds and ventilators. 
VI has only a handful of documented cases. We are 4 weeks behind mainland USA. We are missing an opportunity here to isolate, close influx of tourists, go after contacts of documented cases and enforce social distancing. Our airports were closed for 6 weeks in 2017 and it was a minor inconvenience. Why not close them again? 
Instead of rum make 70% ethanol so we can disinfect our hands. Get the masks for everybody when they are out of the house. 
The stores of chloroquine have already been emptied just on the rumor that it might work for COVID19. It is not available for patients that used it for RA and Lupus.  
Posted : March 22, 2020 8:42 am
Yup, I've already told folks to get their Cruzan now before they start making hand sanitizer like some already are in the states.
Posted : March 22, 2020 8:56 pm
https://stthomassource.com/content/2020/03/22/11-new-confirmed-cases-of-covid-19-brings-usvi-total-to-17/
Hershey and I leave to go back to FL on Wednesday. Hopefully airport will still be open.
My pesticide guy gave me 3 pairs of nitrile gloves and I've got a mask but am extremely nervous about flying. Plan on entering house thru garage, shedding clothes and washing them immediately, then jumping in shower.
I always worry about traveling since I have to fly with Hershey in cargo but this brings on an entirely new level of stress!
I hope all of you remain safe and sound.
Good luck to us ALL!
Posted : March 23, 2020 7:35 am
Posted : March 23, 2020 12:52 pm
Believe me I know!
Outta the frying pan and into the fire!
AA canceled my Wednesday flight, now scheduled Thursday. Only 1 Boeing aircraft flying in and out, which is the one canceled and Hershey has to fly cargo and Airbus don't fly no pet in cargo!
That cancellation includes the Mia/Orlando leg on BOEING aircraft. If they cancel it again, I'm screwed. 
My home here is rented and need to get back to FL.
Nothing like High Anxiety!
Posted : March 23, 2020 1:38 pm
Can't you find a vacation rental to hole up in for a month or two or three? Or cut a deal with tenants to let you stay for a rent break?
MIA is a destination out of NYC.
Our mutual friend flu from the NYC area through Philly on Sunday. She said there were three people on the plane to STT.
Posted : March 23, 2020 2:11 pm
Governor Bryan announced that all hotels, timeshares, airbnb, vacation rentals, etc closed to incoming travelers. Same as BVI.
That's not my issue.
I need to get Hershey and myself back
Have other ongoing things that I need to get back to FL for. 
if I can't get Hershey and myself out, worse comes to worse, we'll have a place to live.  
Thanks for sharing info and thinking of us.
Posted : March 23, 2020 2:23 pm
Without sounding rude, why have you left to this to the last minute? It was inevitable this was going to happen. Its like people panic buying. Never understand that. 
Topic starter
Posted : March 24, 2020 8:49 am