What are you doing today? I'm shoveling snow.
It is 6:55 AM in NYC, 23 degrees F, wind gusts to 40 mph, and there are about two feet of snow needing shoveling from in front of my house and my elderly neighbor's. I'm having my coffee wondering what people are doing way down south today. I also want something to tell my wife later when she comments about the miserable weather. So please share with me what is on the agenda?
Peace and thanks.
Posted : December 27, 2010 11:04 am
Posted : December 27, 2010 11:06 am
Woke up to the sunrise poking through my window. Ate cereal on the back porch and watched the lizards run around.
Drove to work on southshore with the windows down and took my time to listen to some tunes.
It's 78 degrees now that the sun is beating down.
Hard to imagine 23 degrees anymore
Posted : December 27, 2010 11:15 am
NOTICE WE CLEARED OUT THE GRILLS LOL. Must cook no matter what!!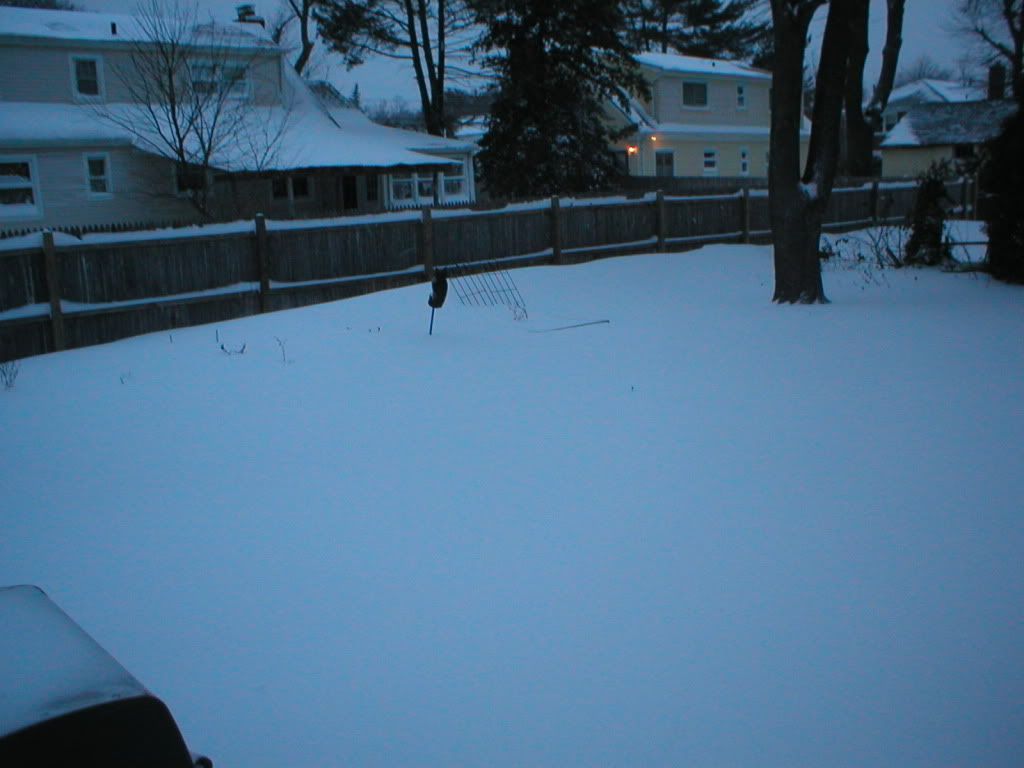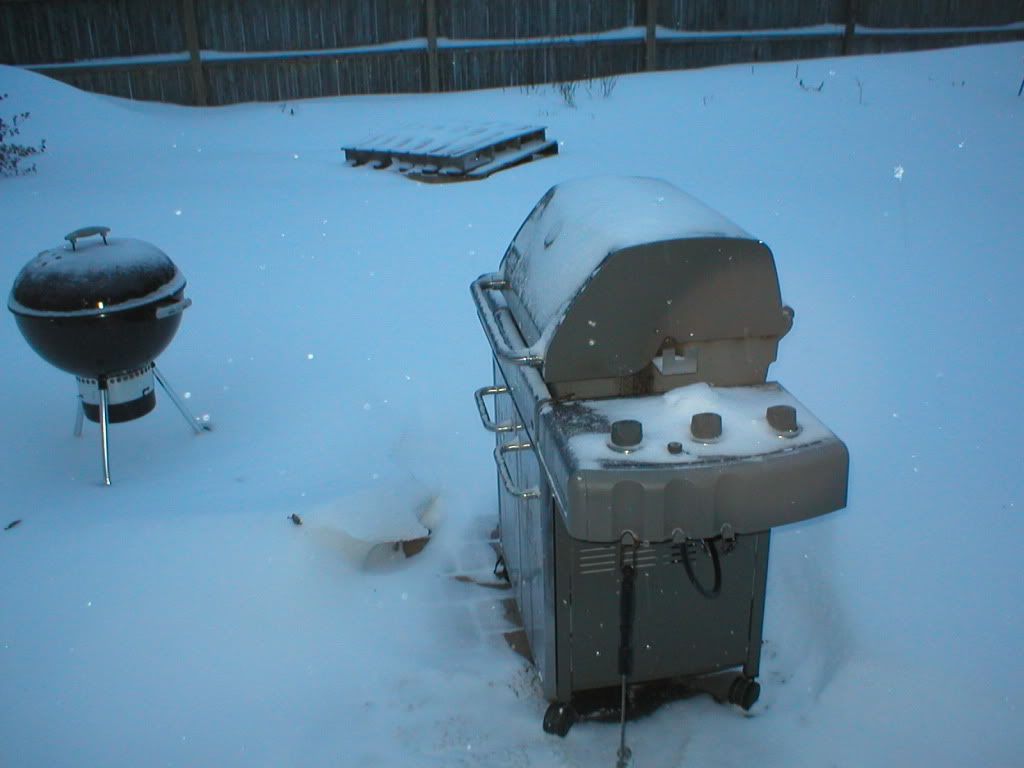 Posted : December 27, 2010 11:55 am
I don't miss that sight! Two feet in NJ too I got a lot of phone calls from friends back home!
Posted : December 27, 2010 12:42 pm
Yep....two feet here in Central NJ.
Five foot drifts....can't get out our back door.....pretty bad out the front door, too.
Waiting for the snow plows......got the shovel ready.....
Posted : December 27, 2010 12:57 pm
Just finished shoveling a few minutes ago (I forgot we promised another neighbor we'd take care of his place while he's on vacation.)
Thank you Noah and H20 for sharing what I hope will be my future. Future, Sauceress, hope to see you down there with me one day. I'm so tired of snow I don't know if I can take the kids sledding.
Posted : December 27, 2010 1:39 pm
It's 20 degrees in CT. Used the snow thrower from 5;30 to 6;30 to clear the driveway. I'm on a rear lot with a long driveway. Took two hours to drive to work instead of the normal one hour. Very few cars on the road. Most people here are finally listening to me about these storms. "If you're afraid, stay home!"
Posted : December 27, 2010 2:44 pm
8-)Eew. Snow out west too. Today though I start my packing. Headed to the islands soon!
Posted : December 27, 2010 3:57 pm
We are going to run a couple of errands in Red Hook, then going to the beach -- it has been a whole week!! Sunning and snorkeling at Secret Harbor today, cocktails at sunset at Blue Moon Cafe...then idk what!
Posted : December 27, 2010 4:12 pm
Just came in from gardening...now that the sun is out it's hot!
Posted : December 27, 2010 4:22 pm
Just finished a nice lunch out on the front deck watching the big Atlantic swells on the Northside -- 80' in the sun and some 5-10 kts of wind. No snow in the forecast.
Posted : December 27, 2010 5:33 pm
Snow In Vermont too. But, it's "that time of the year". No gripes from me though. I'm moving in just 5 days!! VT
Posted : December 27, 2010 8:57 pm
Spent all afternoon having a great conversation with a new friend on Coki Beach, rented some beach chairs, drank some cold beer, ate some over cooked chicken wings, and ran some chickens away from us on the beach. I then dropped her off, came home, did some exercising, and now I am going out in Red Hook for some Ribs, BBQ Beans, and slaw at Fat Boys for 15 bucks. Tomorrow, taking the ferry to Virgin Gorda for some snorkeling at the baths, and then who knows what. I am also trying to get in touch with my dive buddy to plan a dive later this week. I try not to plan too much, it just gets in the way of having a good time. 😀
Posted : December 27, 2010 10:26 pm
I had to work today, but I did go snorkeling and spent some time on the beach on Christmas Eve. First year I can say I've done that. (Okay, I'll admit the water was too cold, but my friends were visiting and wanted to go. I should have worn my wetsuit!)
Posted : December 27, 2010 11:02 pm
I just walked in from plowing for 15 straight hours! Man is it cold here in NJ I hate it here. But the up side is I'll be in STT in 30days with my wife for alittle R&R much needed! Justin
Posted : December 28, 2010 12:49 am
just spent a beautiful afternoon with my 2 crucian godsons at tamarind reef beach. since we are all teachers on stx we have 2 more weeks of "vacation".tamarind reef is one of the best snorkeling spots on stx after buck island but the water was way too cold. called a friend from R.I. while on the beach ..his wife told us he was out shoveling snow. they have visited us on stx numerous times,and its only a matter of time before they move here also!
Posted : December 28, 2010 1:10 am
can recall one of my sons (who was likely 7 or 8), asking me "what was the point?" when we told them we were going to spend the Christmas break at our condo on stx...His explanation...the water's too cold, the wind blows too hard, and there are too many tourists....(this was back in the days before Hugo when there were lots of tourists). He probably wishes he was there this week though, as we're all together for the holidays in NY and spent all day yesterday dealing with lots and lots of snow...still can't open the front door at our business due to the 6' drifts...although I don't think he went in the water but once when he spent thanksgiving with us last month...
Posted : December 28, 2010 11:27 am
There was a shower early this morning in St. Croix. It lasted about 5 minutes. Then the sun came out. Temperature mid-80s.
So what am I doing today? Swimming, snorkeling, and basking in tropical sunshine. Come on down! 🙂
Posted : December 28, 2010 7:33 pm
Okay, you guys.. What is "snow" ??? 😉
Posted : December 28, 2010 9:10 pm
Okay, you guys.. What is "snow" ??? 😉
Ouch! EE that really hurt.
It is now cold and icy, with snow berms lining the roadways and sidewalks. Crossing the street requires navigating quicksand like slush patches to squeeze through a 12 inch cut in the berm along with stroller pushing nannies, children with sleds, and tourists tiptoeing in sneakers.
No doubt there is someplace better for me. Any suggestions? 😎
Posted : December 28, 2010 9:39 pm
Okay, you guys.. What is "snow" ??? 😉
"The canvas upon which children create angels."
Swan
Posted : December 28, 2010 9:40 pm
Our White Christmas :@)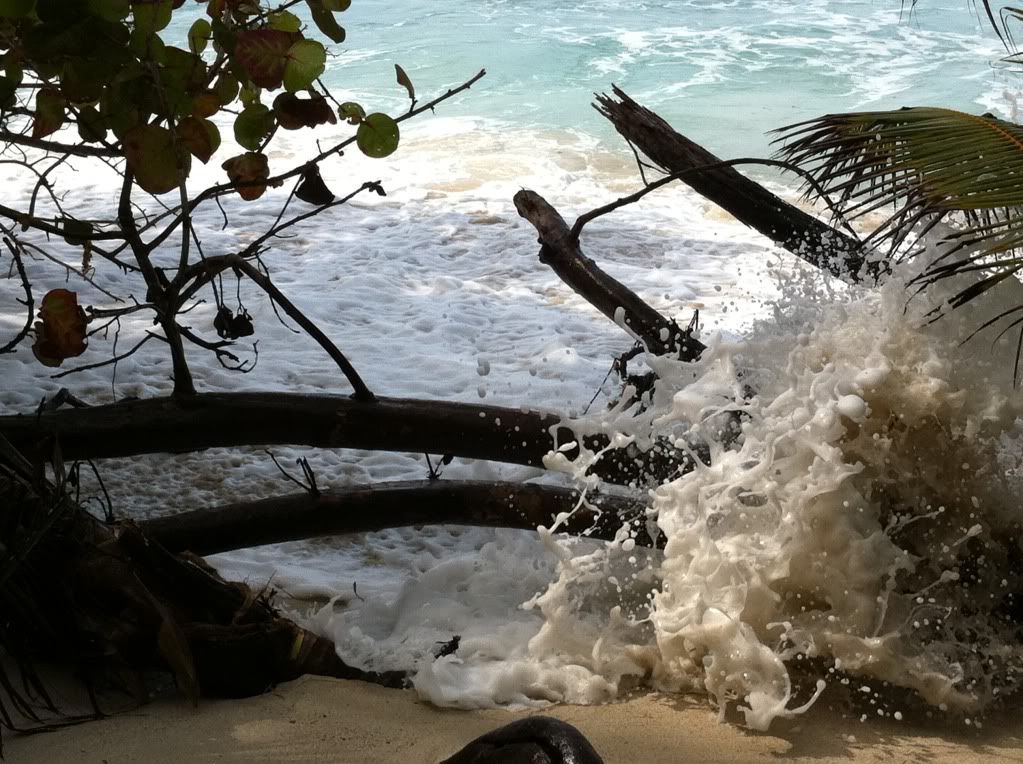 Posted : December 29, 2010 3:26 pm
FYI - We're getting hit by the southern tip of that Nor'easter that smacked New England.
It's bringing high winds, rain, and freezing temperatures dipping into the mid 70's! 😮
I just drove to pick up lunch and didn't even roll down my windows as the breeze gave me goosebumps.
Posted : December 29, 2010 4:18 pm
That's the kind of white xmas I'm looking forward to Suzette! Thanks for the pic.
FYI Noah: While you've been fending off goosebumps I've been trying to thaw a frozen leader that is causing a leak in a building I manage. Fun!
Posted : December 29, 2010 4:45 pm