Mildew on underside of porch roof
Just wondering about best practices for the mildew on my porch roof, was going to get a power washer and chemicals, but are there any tips that have worked well for you that you can share?
If it is reachable with a mop - a simple bleach solution should work just fine.
I slightly modified a sponge mop but used a typical string style mop just as effectively before -- lot less 'drippage' with the sponge model.
We have success removing mildew inside using white vinegar instead of bleach.
As Alana said--spray it on, wipe it off. The smell dissipated in about an hour--probably less if you're using it out side
HAHAH its so ironic this was just posted! I was gong to post about the new tool I made today! It usually takes me a couple days on a wicked scary tall ladder to clean my ceilings. Today I had to come up with a better way!
I took a long painters pole that was threaded on one end. I think its 7ft? I got a 12 inch paint roller and cut a small X in the middle with a kitchen knife. Only about 1/2 wide cuts. Then I forced (and twisted at the same time) the pole into the hole The threads hold it on and its pretty solid Hasn't fallen off once yet. I just did my whole living room in three hours! I used just warm water and added a cup of the mold PREVENTER. *** I did use the mold REMOVER in places on the ceiling that were really moldy and NOT above any furniture or rugs. I sprayed a few sprays directly onto the roller for these areas.

>>>> That is the REMOVER - I used the same brand and same bottle looking PREVENTER. The REMOVER did bleach out my shirt a little bit so I would just caution with using it and the over spray.
That remover is pretty toxic - a friend pointed it out to me. I would NOT use it outside for ecological reasons and if you do I would mix it in the water and not spray it. It contains sodium hypochlorite that is especially toxic to aquatic life and soil life. You should wear gloves and glasses especially if you're doing it above your head. It doesn't take a lot at all and you don't want the roller soaked, just damp. I didn't want any drips so it takes a few to figure out how.
Oddly - I did use the REMOVER on a camera bag last week that was, what I thought unsalvageable! It was covered in mold from being left downstairs. It worked SO WELL on the fabric and didn't bleach it out and didn't leave any marks even on the black outside of the bag.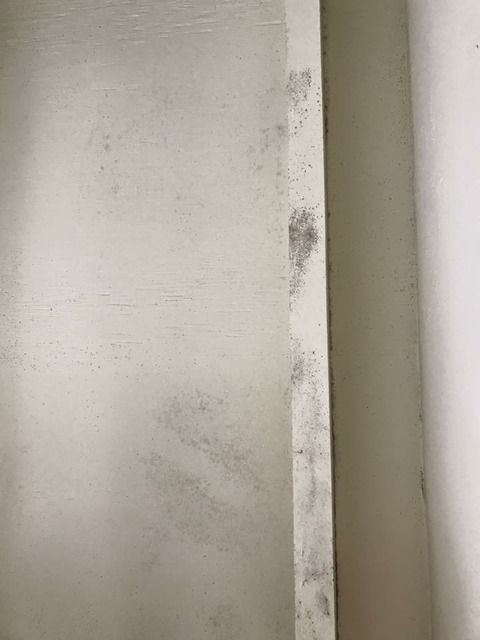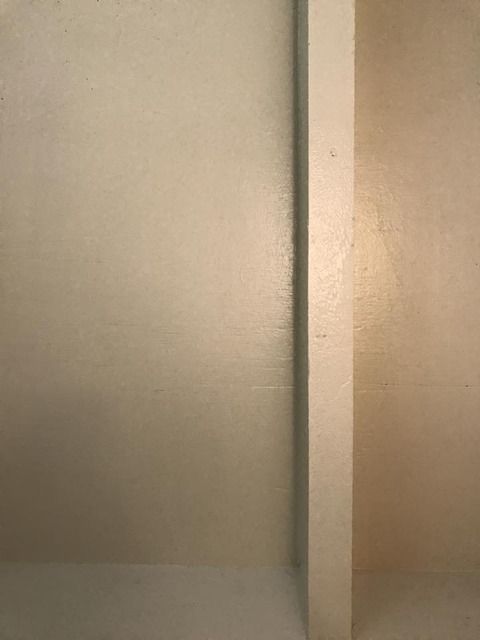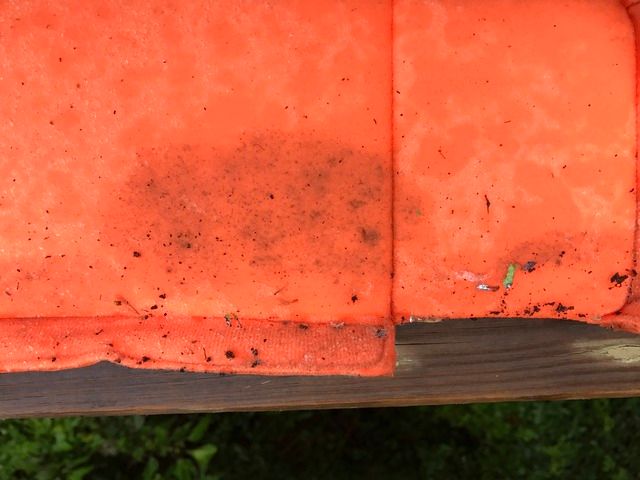 I tried white vinegar but it didn't work for me as well as the bleach.
I use it on railings and lattice, fencing, interior ceilings when needed, driveway, etc.
Everything looks freshly cleaned and painted when done.
Move outdoor furniture out of the way, especially cushions, rugs, etc.
Wear clothing that are your work clothes.
Maybe will try AandA2's stuff but think the Clorox may be less expensive.
If you plan on painting the ceilings, etc., you can get a mold and mildew preventative added to paint. It rarely lasts the full 5 years but if you clean prior to painting, it'll get you pretty close. After that, an annual cleaning, especially for exterior and depending on your location will probably be required.
I would try a system called MiracleMist from Encore Coatings in Georgia. There's a cleaner that works incredibly fast and does not usually require any scrubbing. Once the surface is clean, you apply their long-term protectant to the surface and that keeps the mold and mildew from coming back.
I had a huge problem with a white garage ceiling - each year, I had to bleach it clean. In 2001, I applied the long-term protectant to that ceiling and today (1/1/18), the ceiling looks like it was just cleaned. Since then, I've used it on everything, including boats. I highly recommend it!
Zinsser Mold KILLING primer is great. Had a problem with ceiling mold in apt in STT amd found this stuff. In STT Seachest sells it. Only product on the market that is EPA approved for mold remediation. You can literally paint right over a moldy surface with no prep...... It was originally designed for military.
It is impossible to fight moldiness without removing its cause. So we installed the plastic windows, they violated the natural air exchange. This means that the humidity level rises, and these are the best conditions for the mold to appear. To get rid of the problem, you can install positive pressure ventilation. If there is one, but in our case, we had to use a special product Rmr-86 only it could help us in fighting against mold.
This post was modified 1 year ago by
freiios