Tons of St. Croix Photos....these show the UP side to island life
Ok, there have been lots of discussions about St. Croix....the upsides and the downsides of living here. I'm a current resident of St. Croix, although not a long timer. These pictures show what makes living on this island tolerable. The pictures represent the counterweight of all things negative that are ever said about the island. Below is a preview. This is a picture I took of Christiansted Harbor from the Boardwalk very near the web cam. There are about 100 more of where this one came from in a total of (5) slide shows. The very first slide show at the top right of my web page is mostly NOT St. Croix but were taken pre-move. All of the rest of the pictures were taken between Nov. 2006 to January 1st 2007.
The URL is: http://www.myspace.com/mscaribbeanqueen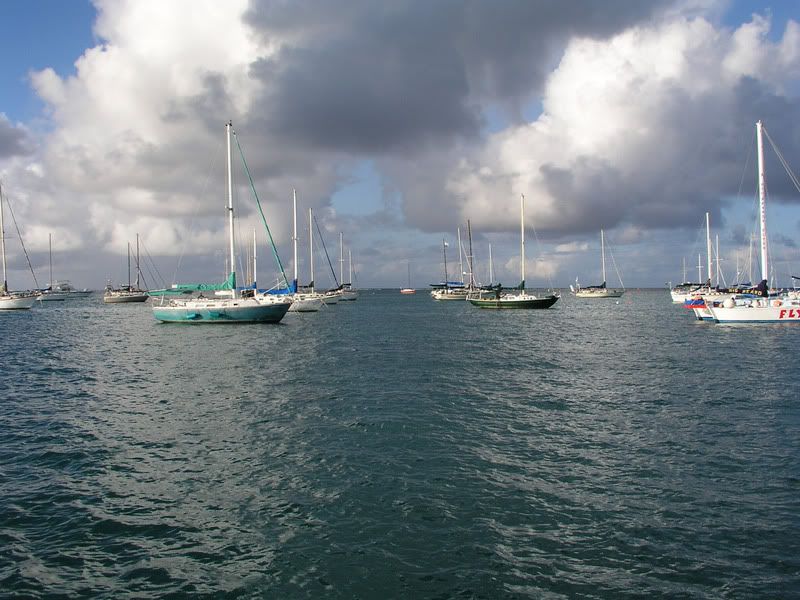 Topic starter
Posted : January 21, 2007 12:58 am
This picture is beautiful but to my mind it represents what makes the vi a great vacation spot not a great place to live.
Posted : January 21, 2007 9:48 pm
Hi Melissa,
I think you have a terrific web page and you are obviously a very talented photographer.
Thanks for sharing :)!!!
Posted : January 21, 2007 9:58 pm
Is that blue-green sailboat a Seafarer? I think it is. I've got a 30' version on stands in my backyard just wainting on me to have enough time to finish restoring it! Do those boats belong to folks "living on the hook"?
Posted : January 22, 2007 3:55 am
some do..some are just anchored in the harbor rather than a marina, and some are comercial charter etc.
Posted : January 22, 2007 4:38 am